Shizen Energy to Provide Renewable Energy Power Supply Service to Tokyo Tatemono Utilizing On-site PPA and Off-site PPA with Self-Consignment Scheme Using Rooftop Solar Power
Shizen Energy Inc. (Shizen Energy) and Tokyo Tatemono Co.,Ltd. (Tokyo Tatemono) have signed an agreement for a renewable energy power supply service utilizing rooftop solar power.
In this agreement, Shizen Energy will install solar power generation equipment and utilize the on-site PPA model(*1) and off-site PPA self-consignment(*2) model to provide a renewable energy aggregation service to control supply and demand of energy. This scheme will decrease carbon dioxide emissions and save energy which will contribute to realizing the development of environmentally friendly logistics facilities that Tokyo Tatemono aims to achieve. 
From January 2022, the construction of a 706kW rooftop solar power facility has started at T-LOGI Fukuoka (tentative name), which is a logistics center owned by Tokyo Tatemono.  Solar power generated at this facility will be self-consumed at T-LOGI Fukuoka (tentative name), and the surplus energy will be provided to Tokyo Tatemono Hakata Building (Fukuoka City) through the electrical grid, as part of the self-consignment scheme. This is Shizen Energy's first project utilizing the self-consignment scheme.
Shizen Connect, an aggregate energy management system developed by Shizen Energy, will be used at T-LOGI Fukuoka (tentative name) to manage supply and demand for self-consignment.
Shizen Energy has started the renewable energy aggregation service using Shizen Connect from December 2021. When conducting self-consignment through the electrical grid, highly accurate power generation forecasting is required. With Shizen Connect, Shizen Energy will support the supply and demand management of the renewable energy facilities of T-LOGI Fukuoka (tentative name) with power generation forecasting and submission of plans to relevant organizations.
With the purpose of "We take action for the blue planet", Shizen Energy Group is committed to building renewable energy power plants around the world, and expanding the use of safe and sustainable energy in order for more people to continue living happily on this planet.
Shizen Energy will continue to accelerate the realization of a "100% renewable energy world" through the development of power generation and development businesses that meet the needs of various corporate decarbonization targets.
■ Business Overview of Solar Power Generation Facility
rated output

706kW(DC)、400kW(AC)

Location

T-LOGI Fukuoka (tentative name)
Kasuya, Fukuoka Prefecture

Start of Construction

January 2022

Start of Operation

December 2022 (plan)
■ Facility Image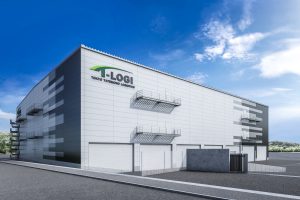 (Source: Tokyo Tatemono Co.,Ltd.)
【Reference】
For press release on T-LOGI Fukuoka (tentative name) (in Japanese)
https://www.t-logi.jp/wp/wp-content/uploads/2021/08/newsrelease_210806.pdf
Press Release: (December 15, 2021) Shizen Energy Launches Renewable Energy Aggregation Service  for Supply and Demand Management and Optimal Control to Realize FIP, Off-site PPA and Self-Consignment ~Shizen Connect: Originally Developed Aggregate Energy Management System~
https://www.shizenenergy.net/en/2021/12/15/shizen_connect/
※1 PPA (Power Purchase Agreement): a contract to purchase power, generally when a power generation company (also called a PPA company) installs, owns, and manages power generation equipment at its own expense, and the power generated at that site is provided and sold to the consumer over a long term. On-site PPA is where power is generated on the consumer's facility such as roof-tops or an adjacent land and is directly provided and sold to the consumer. Off-site PPA is where power is generated in a different location than consumption, and is transmitted to the consumer facility through the electrical grid.
※2 Self-consignment:  transmission of electricity generated at a  private power generation facility to its own factory, building, or closely affiliated company in a different location, through the electrical grid.
【About Tokyo Tatemono Co., Ltd. 】
Established in 1896 by Zenjiro Yasuda, the founder of the former Yasuda financial conglomerate, the Tokyo Tatemono Group has the longest history of business achievement in Japan as a comprehensive real estate company. With office building and residential businesses as its core, the group currently offers a wide range of businesses including real estate brokerage and consulting, parking lot development, resorts and overseas business. Since its founding, Tokyo Tatemono has been based in the Yaesu, Nihonbashi, and Kyobashi areas on the east side of Tokyo Station, and in recent years has been focusing on community development to strengthen Tokyo's international competitiveness together with locals in multiple areas. Based on the corporate philosophy of "Trust beyond the era", Tokyo Tatemono Group is committed to using its business to solve social issues and achieve higher levels of growth as a company.  By doing so, it aims to be a good company for stakeholders.
 ▪ URL:https://tatemono.com/english/
【About Shizen Energy Inc.】
Founded in June, 2011. With the PURPOSE of "We take action for the blue planet", Shizen Energy Group has contributed to the development of approximately 1GW of renewable energy throughout Japan (as of December, 2019). Shizen Energy is engaged in all services of development, EPC (engineering, procurement, construction), O&M (operation and maintenance), electricity retail and asset management, for the installation and operation of solar, wind, small hydroelectric, and other renewable energy power plants. Since 2016, the company has also been focusing on its overseas operations, expanding its development and power generation projects in areas such as Southeast Asia and Brazil.
▪ URL:https://www.shizenenergy.net/en/
【About Shizen Connect】
Shizen Connect is an aggregation energy management system that collectively controls energy resources such as renewable energy power generation, storage batteries, EVs, and EQs. Shizen Connect can control residential solar power generation with storage batteries and  V2H equipment, as well as operation of microgrids connecting multiple buildings with transmission lines, and VVP construction of several thousand units of energy resources. Individual control and VVP control tended to be separate, but Shizen Connect provides a one stop service allowing energy resources to be utilized with multi-purpose which also improves economic efficiency. The system can be adapted with any equipment supplier, allowing energy resources to be chosen freely without relying on a certain manufacturer.