Shizen Energy launches "Equipment Control Demand Response Service" for electricity retailers for supply and demand strain countermeasures and cost reduction
"Summer Energy Saving Campaign 2023" by Tokyo Gas will be the first project to adopt this service 
Connected to approx. 6.2 thousand residential storage batteries (*1) through remote control systems of storage battery manufacturers
Second VPP demonstration will expand to EV chargers
Leading storage battery companies GridShare Japan Corporation(*2), Smart Solar Corporation, Nichicon Corporation, and Omron Social Solutions Co. Ltd, together with  Shizen Energy Inc., a distributed energy resource platform provider, have jointly launched the "Equipment Control DR Support Service," a commercial service that provides electricity retailers with a solution to supply-demand constraints and reductions in electricity procurement costs, through virtual power plants (VPP) (*3). This service will start on May 15, 2023.
As the first project, Tokyo Gas Co. Ltd will adopt this service in its "Summer Energy Saving Campaign 2023" to be launched from July 1, 2023.
In addition, with the aim of further expanding this service platform, a second demonstration project will be conducted from mid-May 2023 with OMRON Social Solutions Corporation and newly joining EV charger manufacturers jigowatts Inc. and PLUGO Inc.
Press release on the first demonstration project:
https://www.shizenenergy.net/2022/10/28/digital_retail-storage-vpp/
Commercial service participating companies

Omron Social Solutions Co. Ltd

GridShare Japan Corporation

Smart Solar Corporation

Nichicon Corporation

Companies joining from the  second demonstration project

jigowatts Inc.

PLUGO Inc.

Aggregator

Shizen Energy Inc.
Concerns growing over power supply shortage and soaring market prices have become major issues for electricity retailers. This service utilizes Shizen Connect(*4), Shizen Energy's energy management system, to remotely control residential storage batteries via the cloud in conjunction with storage battery manufacturers' remote control systems, thereby creating flexibility and helping electricity retailers reduce electricity procurement costs (Figure 1).
To provide this service, we have conducted the first demonstration project from December 2022 to verify the technology for remote control of storage batteries manufactured by various manufacturers using Shizen Connect and to study the business model and economic feasibility of the service. As a result of the first demonstration project, the number of residential storage batteries that can already be controlled via the remote control systems of the storage battery manufacturers participating in this demonstration, reached approximately 6.2 thousand units as of April 2023.
In the second demonstration project, which will begin in mid-May 2023, EV chargers will be added as new remotely control devices, and a verification process will be conducted to simulate the start of a commercial service.
The Equipment Control Demand Response Service will connect manufacturers of residential storage batteries and electricity retailers using Shizen Connect as a platform, and the expansion of both parties will increase the economic benefits with a synergistic effect. In the future, we will add EV chargers and other residential energy resources as control devices in addition to residential storage batteries.  By expanding the adoption of this service by electricity retailers, we hope to solve social issues through the growth of this service.
The value of this service
Reduction of electricity procurement costs for electricity retailers through the use of residential energy resources such as residential storage batteries (*5)
Economic benefits increase as the number of residential energy resource manufacturers and electricity retailers increases due to synergistic effects
Enables control of existing residential energy resources without the need for new IoT devices (in the case of cloud collaboration)
How to participate
Tokyo Gas "Summer Energy Saving Campaign 2023″ (japanese information only)
URL: https://drlv.tokyo-gas.co.jp/campaign/dr2023_summer_kiki.html?mkcd=9830103
Figure 1: Service scheme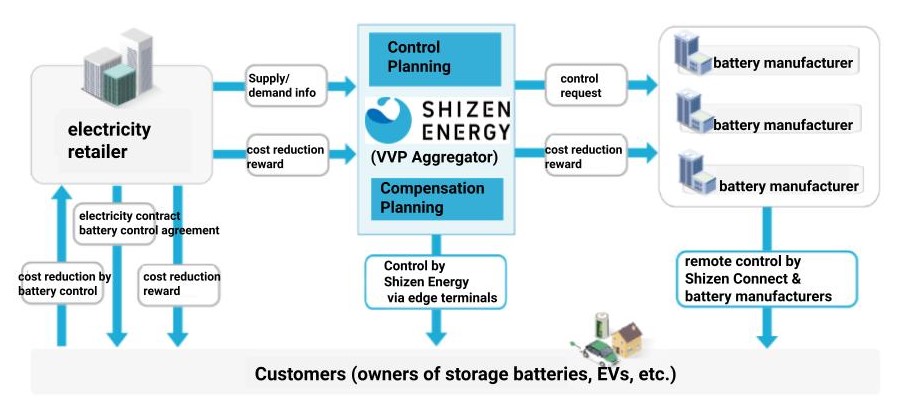 Figure 2: Mechanism for Reducing Power Procurement Costs

*1 Total number of residential storage batteries that can be controlled by the remote control system of each battery manufacturer already linked to Shizen Connect. Customer consent is required.
*2 GridShare Japan Corporation is a resource aggregator that controls residential storage batteries manufactured by NF Blossom Technologies, Inc.
*3 Virtual Power Plant(VPP): digital technology that collectively controls distributed power sources (power generation facilities, storage batteries, EVs, etc.) and demand facilities as if they were a single power plant.
*4 Shizen Connect: an aggregation energy management system that collectively controls energy resources such as renewable energy power generation, storage batteries, EVs and EcoCutes. Shizen Connect can control residential solar power generation with storage batteries and  V2H equipment, as well as operation of microgrids connecting multiple buildings with transmission lines, and VVP construction of several thousand units of energy resources. Individual control and VVP control tended to be separate, but Shizen Connect provides a one stop service allowing energy resources to be utilized with multi-purpose, which also  improves economic efficiency. The system can be adapted with any equipment supplier, allowing energy resources to be chosen freely without relying on a certain manufacturer.
*5 We also aim to accommodate market transactions such as supply and demand adjustment markets and capacity markets in the future.
【Company information】
GridShare Japan Corporation URL: https://www.gridshare.co.jp/
jigowatts Inc. URL: https://jigowatts.jp/
Smart Solar Corporation URL: https://www.smartsolar.co.jp/en/
Nichicon Corporation URL: https://www.nichicon.co.jp/english/
PLUGO Inc. URL: https://plugo.co.jp/en/
Shizen Energy Inc.
Founded in June, 2011. With the company purpose of "We take action for the blue planet," the company's business includes development, financing, and asset management of renewable energy power plants using solar power, wind power, small-scale hydroelectric power, and biomass. Since 2016, the company has also been focusing on its international operations, expanding its development and power generation projects in areas such as Southeast Asia and Brazil. In 2019, the company also entered the energy tech business, offering micro-grid and VPP construction, smart charging and discharging services for EVs, and other services through its self-developed EMS (energy management system). Shizen Energy Group has been involved in more than 1 GW of renewable energy generation internationally.  URL: https://www.shizenenergy.net/en/
<For inquiries regarding this press release>
Shizen Energy Inc., Public Relations Department
E-mail: se-comm@shizenenergy.net