Shizen Energy Completes Construction of the Third Solar Power Plant in Brazil  To Supply Power to the Local Bakery Chain
Shizen Energia do Brasil Ltda ("Shizen Brazil"), a joint venture of Shizen Energy Inc. ("ShizenEnergy") from Japan and local partner MS Consultoria e Suporte, and Brazilian real estate developer Espaço Y held a completion ceremony on September 19th, 2020 for the solar power plant  located in Brasilia, Brazil. The construction of the plant began in June 2020, and began commercial operations in September 2020.
This project has built a 0.9MW (DC) solar plant that will operate in Brasilia, Brazil. Power generated by the plant will be supplied through a remote net-metering system to the 5 stores of the local bakery chain, Cinco Estrelas Casa de Pães ("Cinco Estrelas"). This project is expected to reduce the cost of electricity by more than 30% from the current cost.
One of Cinco Estrelas directors, Samyra Bomtempo, said  "We are delighted with the completion of the installation works of our solar power plant. Renewable energy power plants like this one contribute to building a more sustainable planet, and we are more than satisfied that we will be decreasing our energy expenditure in the process. We are confident this was the right decision for all the stakeholders".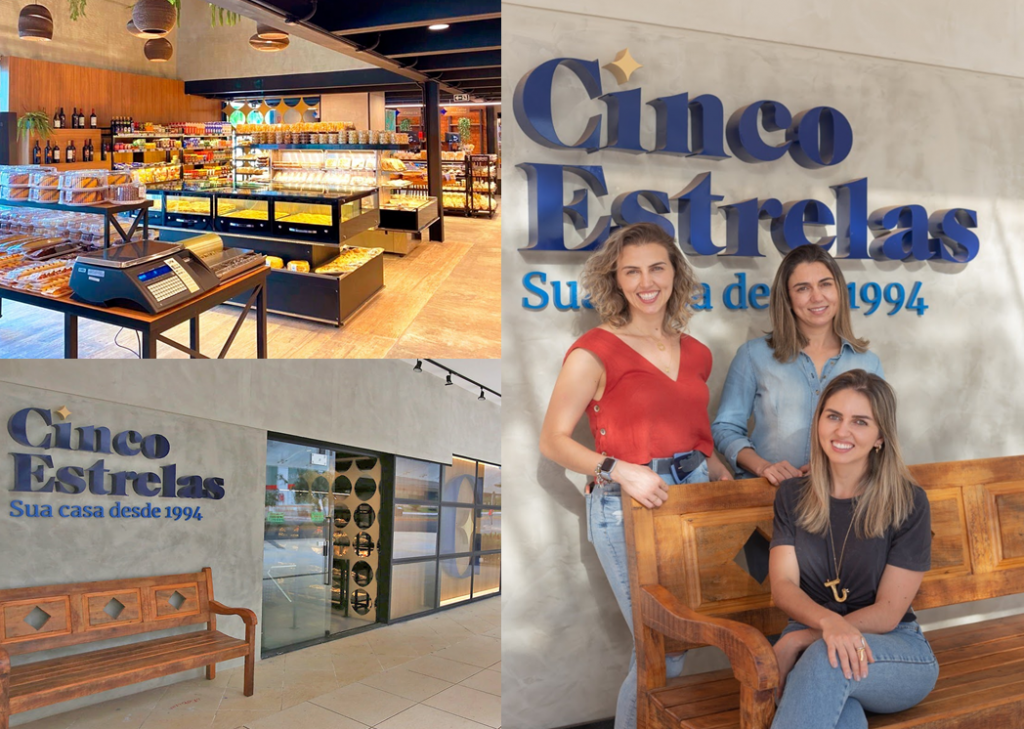 Directors of Cinco Estrelas (from left: Gabriela Bomtempo, Simone Bomtempo, Samyra Bomtempo)
Advocating "We take action for the blue planet" as its purpose, Shizen Brazil will utilize renewable energy power plant expertise from Japan as it continues striving to boost the prevalence of renewable energy power plants, and build a sustainable society according to the needs of Brazil.
*1: "Net-metering" is a utility billing mechanism for distributed energy system owners. With net-metering, consumers are only billed for the difference between the energy purchased and consumed from the grid, and the energy generated by their own facilities. When the amount of generated power surpasses that of consumption, the surplus can be carried forward to the following month. In the U.S., net-metering is adopted in 43 out of 50 states and in Washington D.C. In November 2015, the Brazilian government revised its laws regarding net-metering and is facilitating the introduction of renewable energy.
[Project Outline]
| | |
| --- | --- |
| Location of PV Power Plant | Brasilia, Brazil |
| PV Power Plant owner | Espaço Y and Shizen Brazil |
| Output of PV Power Plant | 921kWp (DC) |
| Start of construction | 29th, June, 2020 |
| Grid connection date | 31st, August, 2020 |
[Picture of the solar power plant]