juwi Shizen Energy Celebrates its 10th Anniversary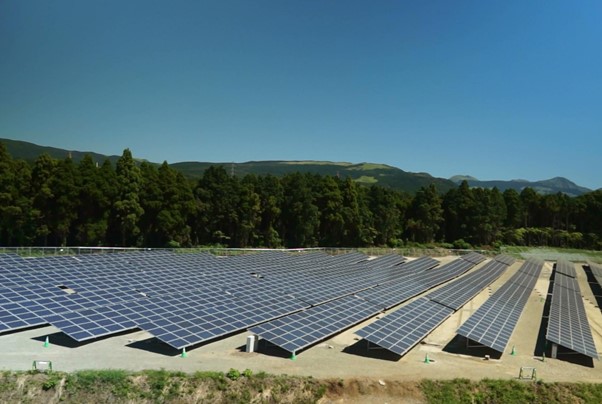 Our first step started here: Otsu Solar Power Plant (1.1MW), the first project as juwi Shizen Energy
juwi Shizen Energy celebrates its 10th anniversary on January 4, 2023. We would like to take this opportunity to express our sincere gratitude for the support of our customers and all those who have been involved in our business since our establishment.
juwi Shizen Energy was established in January 2013 as a joint venture between Shizen Energy, founded in Japan in June 2011, and JUWI, a pioneer of RE and industry leading development & EPC company founded 1996 in Germany.
In September 2013, we constructed our first solar power plant in Kumamoto Prefecture, and in July 2015, two and a half years after our establishment, we were involved in the construction of 26 mega solar power plants with a total output of approximately 31 MW in Japan.
In addition to the technology and experience that JUWI has cultivated around the world, as juwi Shizen Energy, we have been involved in the installation of power plants all over Japan while dealing with various issues such as Japan's four seasons and regional conditions such as snowfall, topography such as former golf course sites and pig farm sites, and soil conditions such as sandy soil, which have certainly become one of our strengths.
In December 2016, Jan Warzecha, who still serves as representative director of juwi Shizen Energy, was appointed as representative director, and has been working on the construction of larger-scale mega-solar power plants.
By September 2022, we will have achieved a cumulative total of 500 MW of completed projects all over Japan.
Under the slogan of "Energy is here to change the world" we have been constructing high-quality, efficient power plants over the past decade, utilizing the technologies and experience we have accumulated around the world and in Japan.
Currently, we are working with a professional crew of more than 150 with diverse backgrounds to construct power plants with a total output of more than 200 MW (DC), and we plan to achieve a cumulative total of 1 GW of completion by 2027.
Moving forward, juwi Shizen Energy will also work on development of projects, including EPC, based on the knowledge it has accumulated through its EPC achievements. Shizen Energy Group will strive to strengthen its development capabilities for renewable energy power plants, for which demand is expected to increase even further.
juwi Shizen Energy will contribute to building a sustainable society by constructing high-quality, community-based renewable energy power plants, utilizing the knowledge and expertise it has accumulated in Japan and overseas.